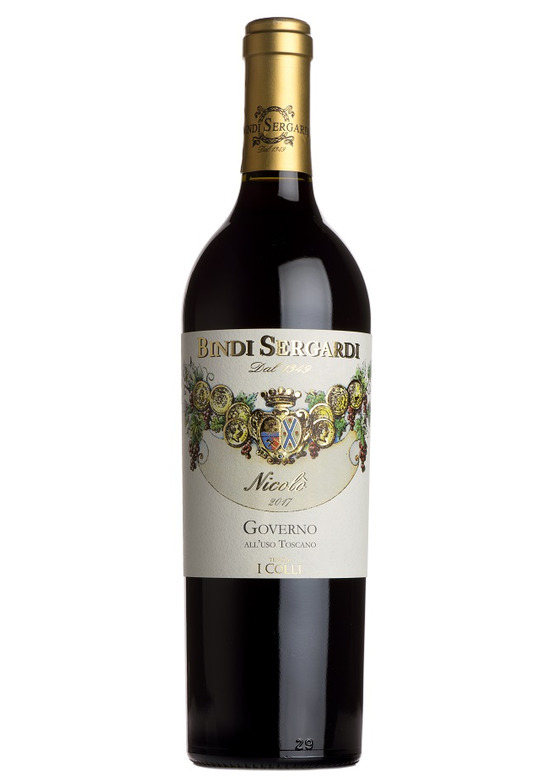 Nicolò Governo all'uso Toscano IGT Toscana Rosso, Bindi Segardi 2018
Big deep, rich and rewarding. Made partially from dried grapes- a traditional Tuscan process called 'Governo' which adds an extra level of intensity and texture. Well-structured and harmonious, with deep, dark fruit.
Nicolò is named after the head of the Bindi Sergardi family and owner of the Estate who remembers wines being vinified like this from his childhood. The wine is made through an ancient Tuscan technique called "Governo" and this is their first ever vintage produced. The Governo method (read below) produces here an exquisite red wine with depth from the combination of two different treatments of the grapes.
Alessandra Bindi Sergardi Casini explains that "Nicolò" encompasses the essence of Bindi Sergardi - 'Authenticity' due to the expression of a single terroir. 'Integrity' due to its ancient method of vinification and 'Audacity' as this is a modern interpretation of an extremely traditional method of making winemkaing.