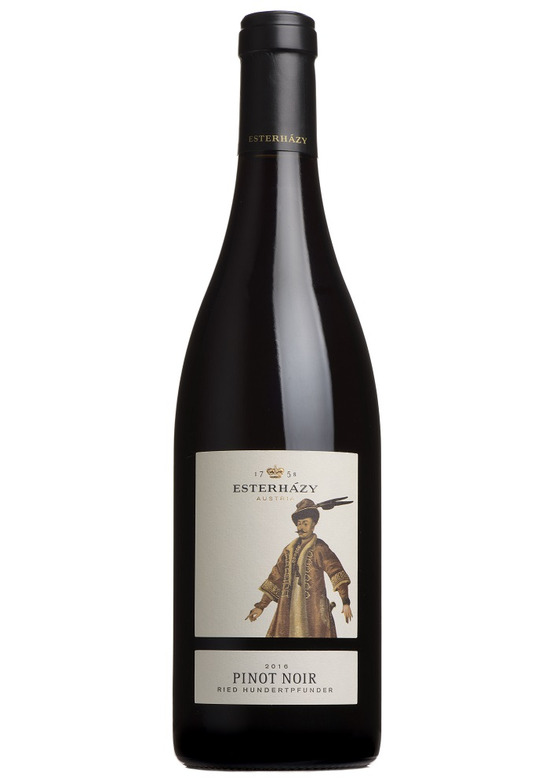 Pinot Noir 'Hundertpfunder' Esterházy, Burgenland 2016
This hand picked and hand sorted premium pinot noir comes from a small steep vineyard, known for more than 300 years as the Hundertpfunder, above Lake Neusiedlersee, where the first rays of sunlight reach the grapes in the early morning and there is an old local saying that the best vineyards are those with a view of the lake.
This lovely Esterhazy wine may not have the perfume and complexity of a good Nuits-Saint-Georges or Musigny, but it has all the earthiness and silky aromas of really good pinot noir and at a fraction of the price. Haydn, court composer to the Princes Esterhazy for more than 40 years loved it and I think you will. We are able to offer it at the same price as their Estoras regular wine, but only on this small parcel that we have available.
There are currently no reviews for this product.
Be the first to write a review.