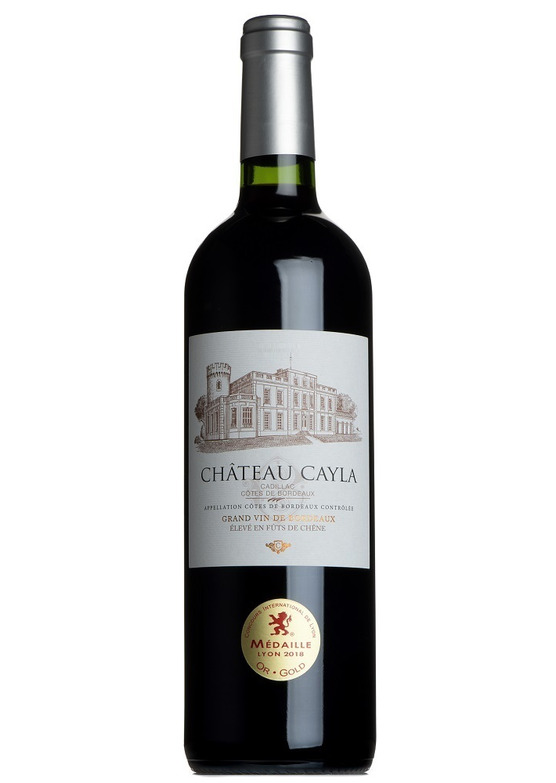 Château Cayla, Cadillac Côtes de Bordeaux 2018
The new 2018 vintage of Château Cayla has just arrived. From an exceptional and forward vintage, it is our everyday drinking claret with everything we are all looking for - soft, rich merlot driven fruit that is already drinking really well. You need to look no further - it is remarkable value for money. I re-tasted this new vintage again over the weekend and finished the bottle rather too quickly! Delicious.
It is a more than worthy successor to the 2016 vintage which was highly appreciated by our customers (see reviews below). The 2018 is as step up in my view, and at a very affordable price for a Bordeaux of this quality. You are in for a treat.
Esme Johnstone
Co-Founder of FromVineyardsDirect
How does this wine taste?
A well-balanced, silky wine offering the perfect harmony of woody tannins and fruit . Enjoyed while young with grilled red meats, after a few years of ageing this wine will perfectly accompany saucy dishes and more savoury cheeses.
Grape:
/
Merlot
/
Cabernet Sauvignon
/
Cabernet Franc
Excellent every day drinking wine
Excellent copybook claret, drinking perfectly but drink up on the day.
(previous vintage)
Excellent wine, have now had several cases
(previous vintage)
Fantastic wine, especially at this price. Its got character and finesse and can be matched even with lighter fare. A real winner.
(previous vintage)
Though not a natural claret drinker, preferring the rounder flavours of Burgundy, I have been blown away by the subtle flavours and lightness on the tongue of this exceptional wine. No harsh tannin edge to this experience, just warm welcoming, gentle deliciousness !!!
(previous vintage)