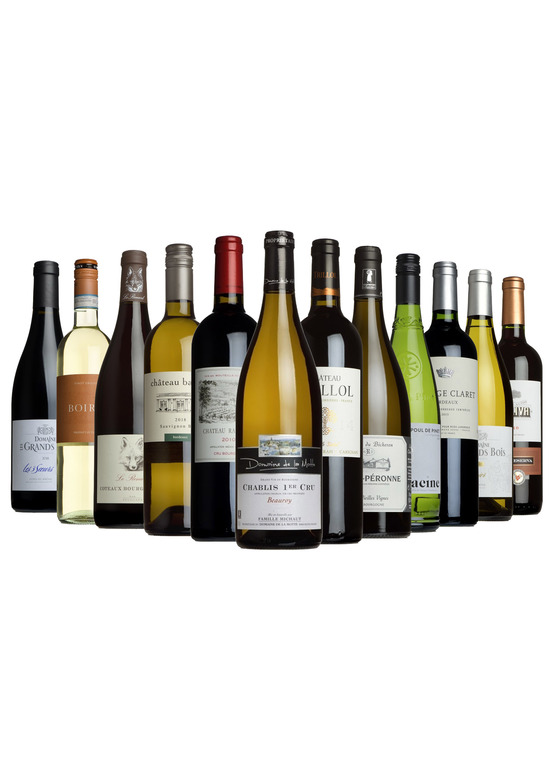 The Wine List Mixed Dozen Case
At FromVineyardsDirect we have a deliberately small range so picking an even shorter list for this was easy for us both. Here are twelve proposals for your personal Summer Wine List at home. Buy a case or two of what you fancy, or try them all in the mixed cases. Whatever you do, please enjoy these and other wines and keep well. - David Campbell and Esme Johnstone
The Summer Mixed Case includes one bottle of each wine listed.
THE REDS:
2010 Château Ramafort, Cru Bourgeois, Médoc
2016 Vintage Claret, Bordeaux
2018 Côteaux Bourguignons Le Renard, Devillard
2018 Côtes Du Rhône Cuvée Trois Soeurs, Domaine Les Grands Bois
2010 Altos D`Oliva, Gran Reserva, Catalunya
2014 Château Trillol, AOC Corbières Cucugnan, Languedoc
THE WHITES:
2018 Organic Boirà Pinot Grigio, Veneto
2018 Chablis 1er Cru Beauroy, Domaine de La Motte
2017 Mâcon-Péronne, Domaine du Bicheron
2019 Côtes-Du-Rhône Viognier, Domaine Grands Bois
2019 Racine Picpoul de Pinet, Lafon & Chamboissier
2018 Organic Pinot Grigio de Venezie, Boira
There are currently no reviews for this product.
Be the first to write a review.