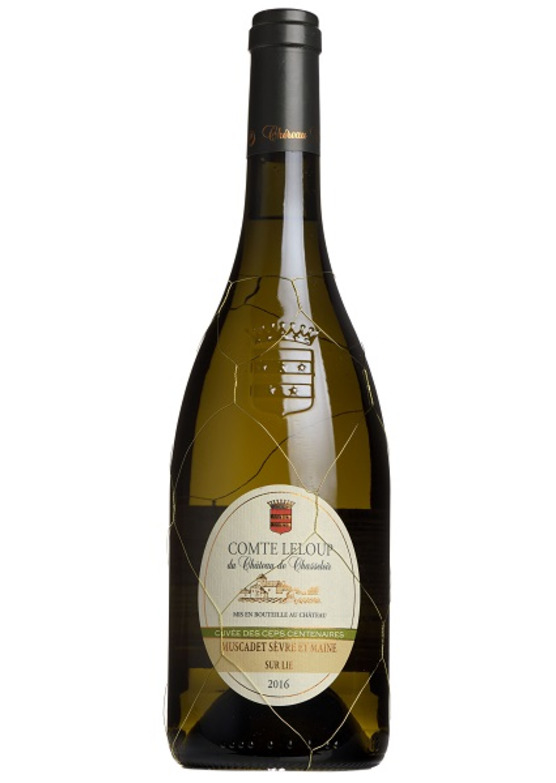 Muscadet de Sèvre et Maine Sur Lie, Comte Leloup de Chasseloir 2016
Comte Leloup from 100-year-old vines at Bernard Chéreaus Château Chasseloir is, we think, the best Muscadet there is. The grapes are picked by hand and aged with their lees to give richness and more body than you usually find in a Muscadet. We are approaching peak oyster season the French eat 300,000 tons over Christmas and New Year, a statistic that I have always loved and admired! This is a wine that goes perfectly with oysters.
How does the wine taste?
This wine is bottled and wrapped in gold wire netting, maintaining their local tradition. It is firm with lots of mature fruit - almost vigorous. It is rich and refreshing with complex flavours, and a very serious Muscadet that is worth a place in your cellar.
"As we all know, a Muscadet keeps the doctor away and the 2016 Comte Leloup du Ch. de Chasseloir Muscadet de Sèvre et Maine Sur Lie is the perfect preventative medicine. Made from hand-harvested, century-old Melon de Bourgogne vines the oldest in the region the wine has weight, depth, texture and character. It has apple freshness, too, and is extremely drinkable."
Jonathan Ray, The Spectator Magazine
Grape:
/
Melon de Bourgogne
I cant describe wine flavours but this one is very good