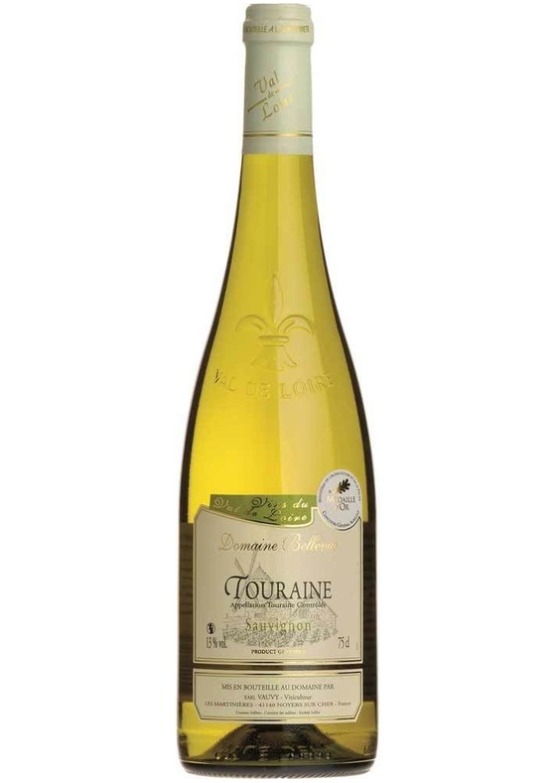 Sauvignon de Touraine, Domaine Bellevue 2020
Patrick Vauvy has been Domaine Bellevues winemaker for nearly 30 years. With this new vintage he managed to craft the purest expression of sauvignon blanc offering elegance and refinement often missing in many new world examples. As good as many a Sancerre at twice the price!
How does the wine taste?
This wonderfully ripe vintage offers a delicate fusion of exotic fruit and balanced citrus notes with a persistent fresh dry finish, this is a wine which never fails to impress.
What do the critics say?
"Terrific Touraine Sauvignon, all smoky, minerally, greengage fruit and glorious greenery-yallery peashoot pizzazz that makes it the sort of summery thirst-quencher everyone needs in their wine rack, at an infinitely more appetising price than Sancerre." (Previous vintage)
Jane MacQuitty, The Times

"Sauvignon de Touraine, Domaine Bellevue, a lemon-fresh, really rather tropical Sauvignon Blanc produced but a stone's throw from the dreamiest of all Loire Valley châteaux: Chenonceau. Patrick Vauvy is the fourth generation of his family to make wine in Noyers-sur-Cher and his wines are noted for their elegance and exuberance." (Previous vintage)
Jonathan Ray, The Spectator
Most Touraine Sauvignon I find disappointing, but this is an outstanding exception. Light golden colour, joyous fruity nose, good concentration and a dry finish. Could drink on its own, too good for a party wine, excellent with fish and white meats, and a nice change from the go-to Macon whites.