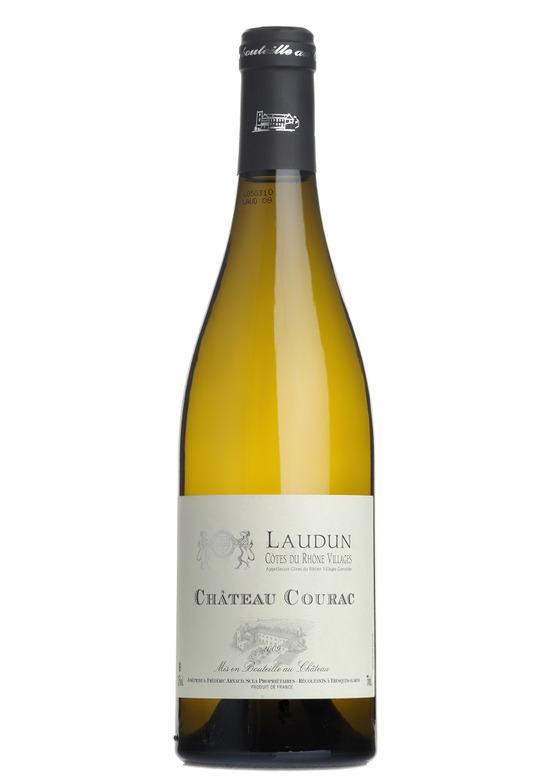 Château Courac, Côtes-du-Rhône Villages Blanc, Laudun 2019
"If anything exemplifies this VFM, its the 2019 Ch. Courac Blanc, from Laudun, one of the finest of the southern Côtes du Rhône Villages. Produced by Frédéric and Josephine Arnaud from a blend of Viognier, Roussanne, Marsanne and Grenache Blanc, it sees just the merest hint of oak, allowing the delicate hints and whispers of fresh, zesty citrus, peaches, apricots and honeysuckle to be heard. It's an extremely tasty alternative to Chardonnay or Sauvignon Blanc!"
Jonathan Ray, The Spectator Magazine
Heralding from one of the best sites in the Southern Rhône, on the south facing slopes along the banks of the Rhône tributary Tave river, our latest find blends power with finesse to produce something altogether a bit different. Made with the ripest mix of white Rhône varieties, viogner, roussane, marsanne and grenache blanc, and using very limited oak, the style is one that really expresses purity of fruit but still with a roundness to match with some of the richest of foods.
Pale yellow in colour, its look is more reminiscent of a crisp Loire white, however the nose swiftly tells you this is something very different. Almost tropical aromas and tinned peaches spring to mind and bring a real sense of summer with fresh white flowers and spicy notes
Grape:
/
Viognier
/
Roussanne
/
Marsanne
/
Grenache Blanc
There are currently no reviews for this product.
Be the first to write a review.