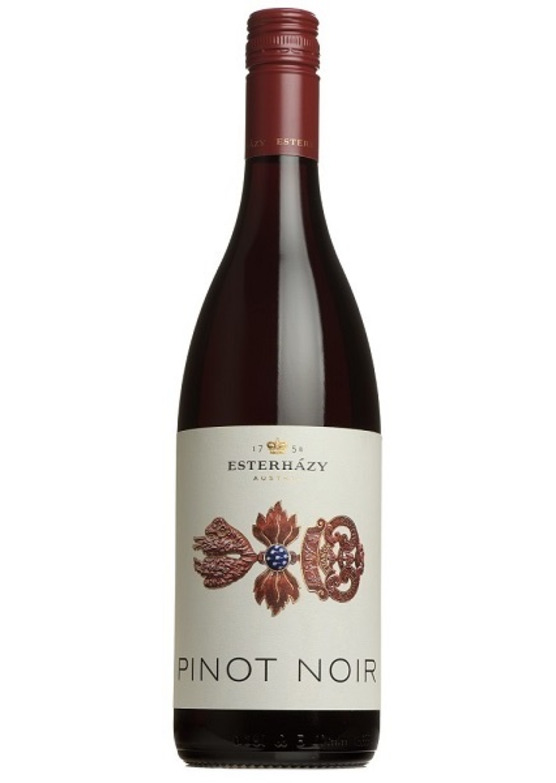 Pinot Noir Esterházy, Estoras, Burgenland 2017
Last night, I tasted the latest vintage of the brilliant Esterházy Pinot Noir that Viennese friends introduced me to a decade ago from the Estoras vineyards, owned by the Princes Esterházy. Haydn was the Esterhazys court composer for 30 years and insisted that part of his wages were paid in Estoras wines; they were favourites too of Goethe and the Empress Maria Theresa. With such endorsements it was hard not to be interested.
Their Esterházy Pinot Noir is a superb red with fine aromas of strawberries and sour cherries. The spicy notes and velvety tannins provide a long, lingering finish. A wonderful red for your barbeques this summer.
Excellent. Great when chilled. Perfect summer red