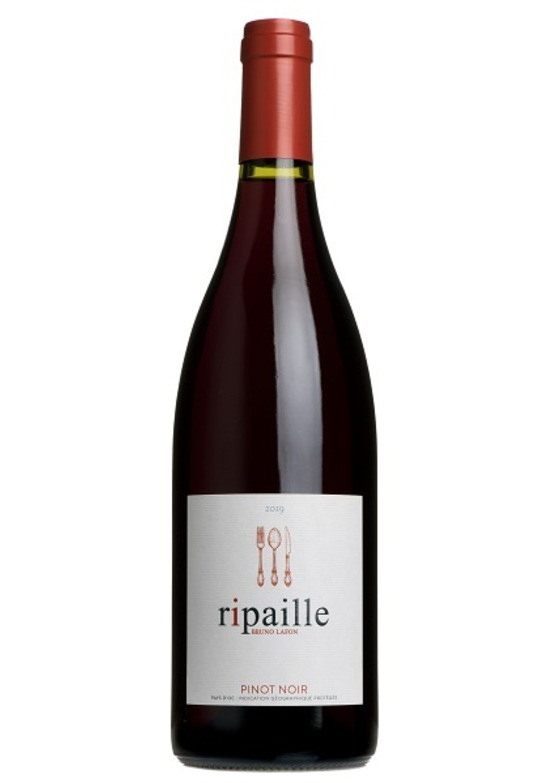 Ripaille Pinot Noir, Languedoc 2019
Softly-textured, juicy, crunchy red fruit with just a hint of tobacco leaf and winter spice, this is an eminently drinkable and pleasurable pinot. The best places to produce this delicate grape variety are always on the cool side, and here the altitude of the vineyard and influence from the ocean slow down the ripening season and keep the alcohol levels relatively low and the acidity lively. The result is youll struggle not to finish the bottle!
How does the wine taste?
A deep reddish purple with complex fruit aromas. A rich, fresh wine with red berry and mineral flavours that come from vines of a certain age.Pale in colour, it delivers a beautiful pinot nose of red berries and roses. In the mouth, the wine keeps its impressive fruity character with silky tannins and offers along fresh finish.

What do the critics say?
"A Pinot from the Languedoc, this has certainly retained freshness and edge in the heat of the south, with only 12.5% alcohol and a crisp, herb and red fruit nose. It's a Pinot in an authentically light- to medium-bodied style, fragrant and staying crisp and refreshing. The antithesis of 'blockbuster', but lovely of its style." (previous vintage)
Tom Cannavan, wine-pages.com
There are currently no reviews for this product.
Be the first to write a review.