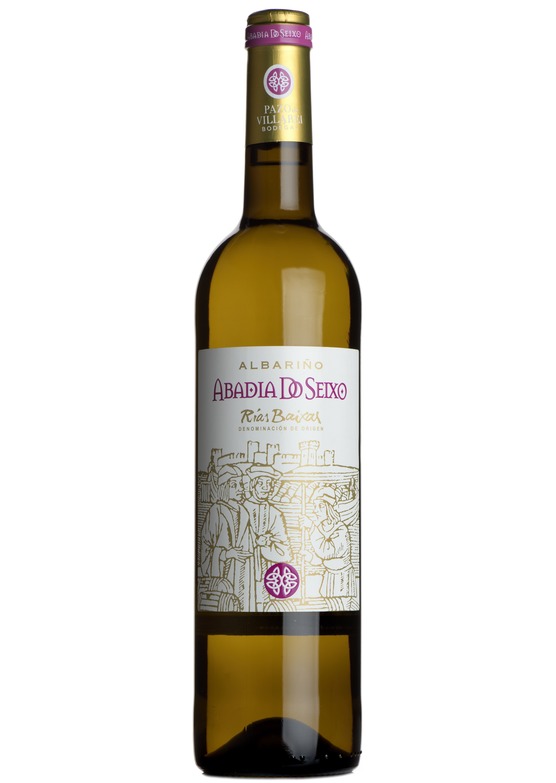 Abadia do Seixo, Bodegas Pazo de Villarei, Albariño 2018
I love drinking albariño both as a refresher on a summer afternoon and in the autumn evenings with food. This grape has been a bit of a 'hidden secret' for a few years so will be a lovely discovery to share with friends. Pazo de Villerei is made in an expressive, forward style, shining with ripe citrus fruit and tangy green apple flavours. It has a classic albariño minerality, with pretty floral aromas and a crisp, fresh, luscious palate. Delicious!
The Spanish drink these lively, aromatic whites with the bountiful shellfish found on their Atlantic coastline as well as the wide array of seafood from the Mediterranean. I have it with any starters or seafood or white meats.
Details
Details
Bodegas Pazo de Villarei dates back to the Iron Age Celts and the vineyards extend along the Salnés Valley, in the heart of D.O. Rías Baixas, between Arosa and Pontevedra. The Bodega has maintained the ancient traditions of the Celtic heritage reflected in their logo: the albariño is grown on 20 year old vines at high altitude allowing slow ripening with the warmth of the day counteracted by the cool of the night. This gives wonderful freshness and flavour.
Reviews
There are currently no reviews for this product.
Be the first to write a review.