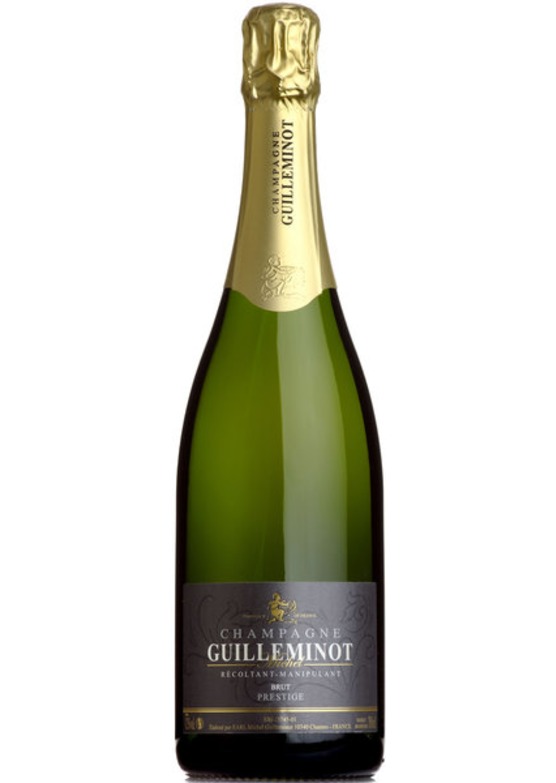 Brut Cuvée Prestige 'Blanc de Noirs', Michel Guilleminot, Champagne
Michel Guilleminot's brut enjoys an enviable reputation for sheer value for money and consistency. "Récoltant-Manipulant" on the label means the wine has been produced from 100% of the estate own grapes and bottled by the estate.
Champagne Guilleminot Brut Prestige is also a Blanc de Noirs, 100% Pinot Noir but ages five years on its lees before being released! There is still a lovely fruit character from the Pinot Noir but with greater richness and depth of yeasty, toasty character. Often the winner in blind tasting against any of the well-known 'grande marque' champagne houses!
There are currently no reviews for this product.
Be the first to write a review.