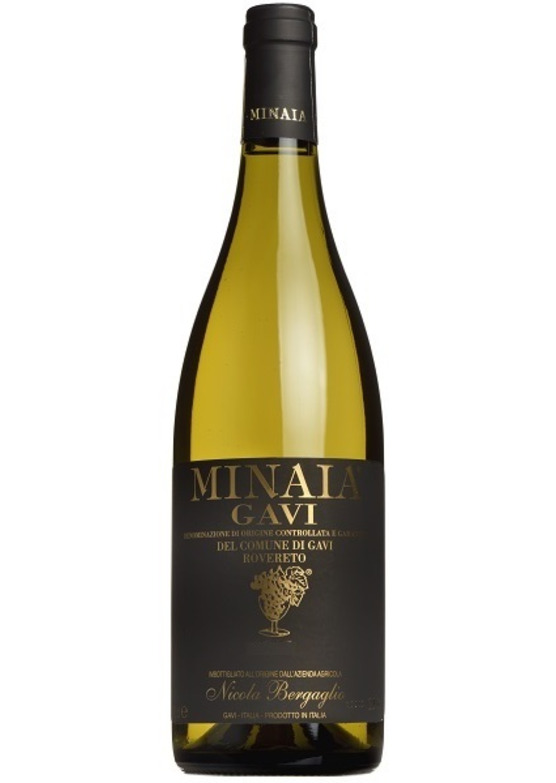 Gavi di Gavi 'La Minaia' 2019
As the clocks go forward and the evenings get a little longer, thoughts naturally turn to the start of barbeque season and the chance to hopefully share a bottle with family and friends. Therefore I was delighted to recommend 'La Minaia' Gavi di Gavi 2019 - a beautifully elegant Piedmont white which always flies off the shelves, so I urge you to get some before it sells out again. I enjoyed the latest vintage with a herby lemon chicken at the weekend and can happily report its a wonderful match.

With temperatures hitting 20C in the Southeast this weekend, why not give it a go yourself?
Robin James
Head of Customer Experience
How does the wine taste?
All the classic flavours you would expect of a Gavi di Gavi - pears, citrus fruit, apples - but with a balance and length unusual for a wine at this price. This is a finely crafted, fresh white which would also make an ideal match for all manner of white fish dishes.
What do the critics say?
Here's an assessment of the previous vintage as Gavi di Gavi 2019 has been released recently.

"Mrs Ray also has a distinct weakness for Gavi di Gavi, honed during many years of sitting by sun-dappled pools on holiday in Italy. She heartily approved of the 2017 Nicola Bergaglio, La Minaia Gavi di Gavi and I lapped it up too (what little she left). Made from 100 per cent Cortese in the heart of Piedmont, its stainless-steel fermented for freshness and spends plenty of time in bottle before release. Its aromatic and peachy with mouth-filling fresh fruit and a long, silky finish."
Jonathan Ray, The Spectator

"Fresh hints of citrus fruit, hawthorn followed by sea and cliff aromas...The length demonstrates incisiveness. Pronounced flavour and juicy drink. Drink 2017-2023" February 2018.
Decanter Magazine

"Tre Bicchieri (3 glasses) 2016 - Winner - 2015 vintage. Tre Bicchieri is the most coveted award for an Italian wine. This is the highest rating that can be given to a wine as part of 'Vini dItalia' guide book."
Gambero Rosso
lovely Gavi and great service as always, thank you.
Crisp and dry - a very typical Gavi delicious drinking particularly in the warmer weather We drink it either as an appetitive or with fish and are never disappointed
A good quality Gavi, enjoyed with and without food. Nice and dry but not acidic. Overall, a pleasant, easily drinkable wine.