New Vintages of Bindi Sergardi - by David Campbell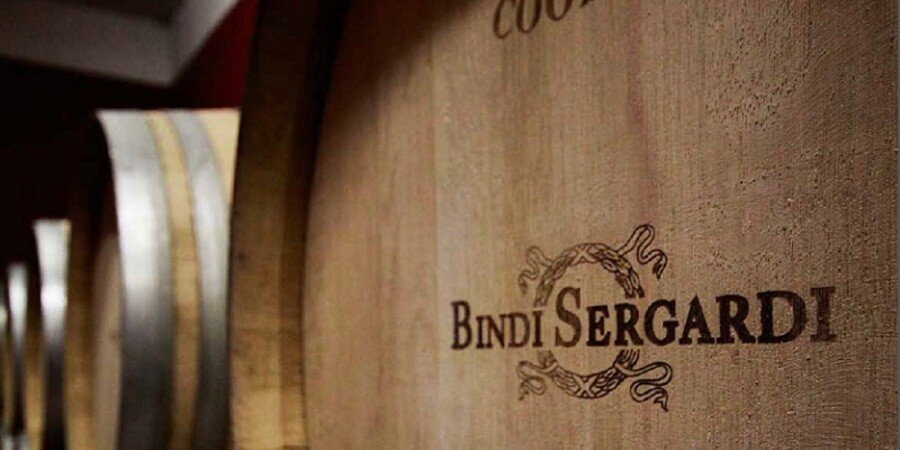 The new vintages of our favourite Tuscan reds from Bindi Sergardi have just been released. The late Steven Spurrier (whose memoirs, Wine - A Way of Life I would later publish) introduced me to the hugely talented Alessandra Bindi Sergardi, having warmly recommended her wines at a wine fair some years ago. Steven was right.
With 23 generations of winemaking on a property dating back to the early 14th century, Bindi Sergardi are woven very deeply into Sienese history and tradition. Bindi Sergardi are Tuscan winemaking. The estate's beautiful 1000 hectares are set among the ancient villages of Vagliagli and Monteriggioni and within Chianti's three prestigious DOCGs: Classico, Chianti and Chianti Colli. Alessandra has been at the helm since 2005, bringing new light to the family business and ensuring their Achille, Governo all'uso and 'La Ghirlanda' continue in rendering wines of exceptional elegance and expression.
A very drinkable, bright and vibrant red with ripe cherries and blackberries. Luscious freshness and also a pleasing warmth and texture. A touch of barrel-ageing adds a hint of toast and spice. "Fresh and bright cherry aromas and flavors. Medium body, light tannins and a bright finish. Lemony undertone." Drink now. 90 points, James Suckling
Governo all'uso Toscano 'Nicolò' 2019
Nicolò is named after the head of the Bindi Sergardi family and owner of the estate who remembers wines being vinified like this from his childhood. Rich and rewarding, it's made partially from dried grapes - a traditional Tuscan process called 'Governo' which adds an extra level of intensity and texture. Well-structured and harmonious, with deep, dark fruit.
"Lots of crushed blackberries and black cherries on the nose and palate, together with plenty of walnuts and more bitter walnut shells. Medium-to full-bodied with well-integrated tannins and a dense, fruit and nut finish that pushes on and on. Loads of character here. Something quite special. Enjoy now, or let it develop for a while in the bottle." 94 points, James Suckling
'La Ghirlanda' Chianti Classico 2019
La Guirlanda has a lot more generosity and roundness than often found in Chianti. Very appealing red and black berry fruit with an aromatic, floral nose, and lots of flavour. Smart and stylish.
"A fresh CC with bright red berries and cherries and light leafy character on the nose and palate. Medium-bodied with fresh acidity and light tannin that provide a super-clean finish. Tight and bright. Drink now." 91 points, James Suckling
View our full selection of Bindi Sergardi here
David Campbell, Founder of FromVineyardsDirect