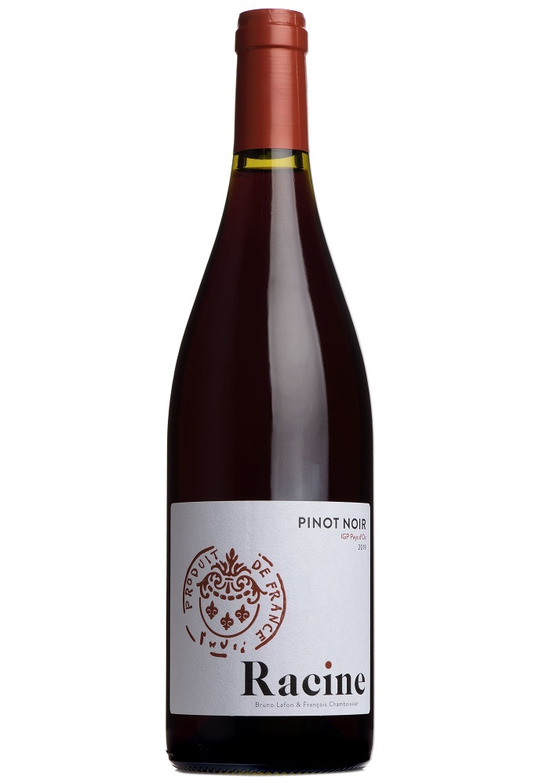 Racine Pinot Noir, Languedoc 2020
Bruno Lafon's old vine pinot noir from the Languedoc is an absolute corker. Not surprising as this passionate winemaker comes from Burgundy where he learnt his trade. When I first tasted his 2020 vintage I was overwhelmed by the wonderful deep, rich pinot flavours, complexity and purity which were way above what I was expecting. A joy to taste and to drink for all of us who appreciate good pinot noir.
Had I tasted Racine blind I am fairly sure I would have put it down as a good Côte de Beaune (at twice the price). A lovely inexpensive wine that I recommend to you all.
Esme Johnstone
Co-Founder of FromVineyardsDirect
How does the wine taste?
Softly-textured, juicy, crunchy red fruit with just a hint of tobacco leaf and winter spice, this is an eminently drinkable and pleasurable pinot. The best places to produce this delicate grape variety are always on the cool side, and here the altitude of the vineyard and influence from the ocean slow down the ripening season and keep the alcohol levels relatively low and the acidity lively. The result is you'll struggle not to finish the bottle!

What do the critics say?
"A Pinot from the Languedoc, this has certainly retained freshness and edge in the heat of the south, with only 12.5% alcohol and a crisp, herb and red fruit nose. It's a Pinot in an authentically light- to medium-bodied style, fragrant and staying crisp and refreshing. The antithesis of 'blockbuster', but lovely of its style." (previous vintage)
Tom Cannavan, wine-pages.com
There are currently no reviews for this product.
Be the first to write a review.