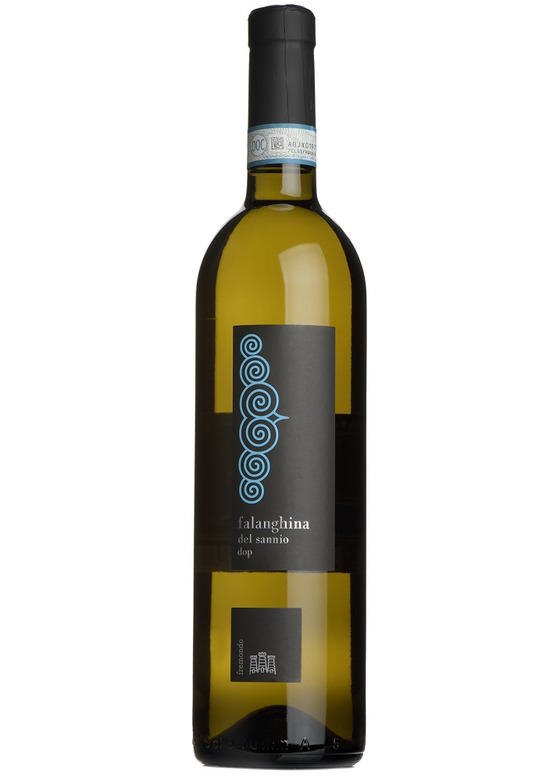 Falanghina del Sannio, Fremondo 2020
Falanghina is from the rich soils of Campania, the lovely land around Naples. it's a very ancient grape, much prized by the ancient Romans and known as Falernian wine. It is proving particularly popular, with its luscious tropical fruit enhancing a Gavi-ish minerality and crispness of style. Southern Italy is undoubtedly producing some of the most attractive and interesting whites around with Falanghina being our favourite last summer.
How does the wine taste?
For a wine from sunny Southern Italy, this has a real zip and aromatic, perfumed style. Tangy and citrus-fresh with a crisp, almost saline character quite resemblant of a gavi, but with an extra layer of ripe, luscious fruit. Expressive and very drinkable, and a great partner for the best seafood you can track down.
What do David and Esme say?
"Falanghina from the rich soils of Campania, the lovely land around Naples, is a very ancient grape that probably provided Falernian wine, much loved by the ancient Romans. I immediately loved this modern example."
David Campbell

"Falanghina is in my view one of Italys white wine unsung heroes. This excellent example has both body and depth of flavour that make it the perfect match with pasta."
Esme Johnstone
This wine is a revelation to a boring old Francophile like me. I decided years ago to focus on French wines, but this little beauty has shown me how much I am missing through my narrow focus. A real delight.