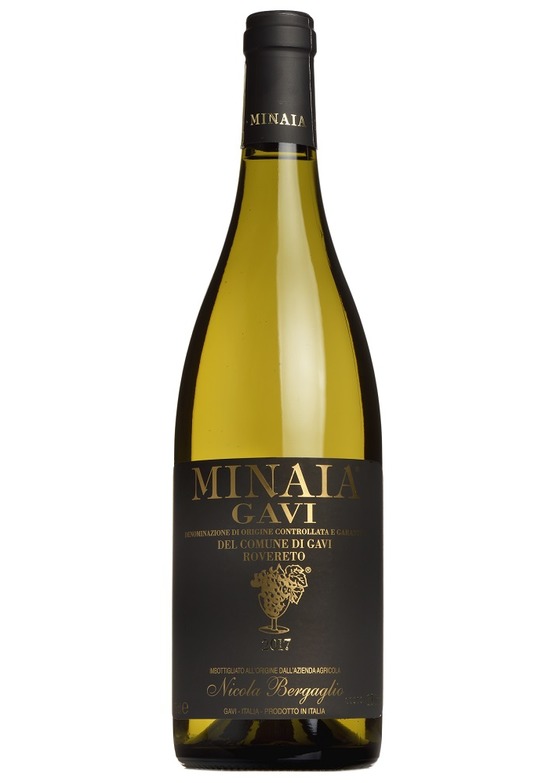 Gavi di Gavi, La Minaia, 2018
Ready for despatch
Nicola Bergaglio's Gavi di Gavi is the best Gavi di Gavi on the market, and certainly the best we have ever tasted. Many of us it will be a 'staycation' this year, but there are few better ways of bringing a little bit of holiday sunshine into your lives than with a glass of something truly delicious - Nicola Bergaglio's la Minaia Gavi di Gavi certainly is that.

Since we were first introduced to this estate, it has continually improved year after year with the 2015 vintage being awarded the very highest accolade in the Vini d'Italia magazine, and the 2018 is no exception. Made from the native Piedmonte grape cortese, this is one of our most elegant whites, with enough body to accompany a wide range of foods or simply to be enjoyed leisurely in the sun.
For me, I can think of little better than a glass of this alongside a seafood platter, who needs to get away when life can taste this good?
Crisp and dry - a very typical Gavi delicious drinking particularly in the warmer weather We drink it either as an appetitive or with fish and are never disappointed
A good quality Gavi, enjoyed with and without food. Nice and dry but not acidic. Overall, a pleasant, easily drinkable wine.