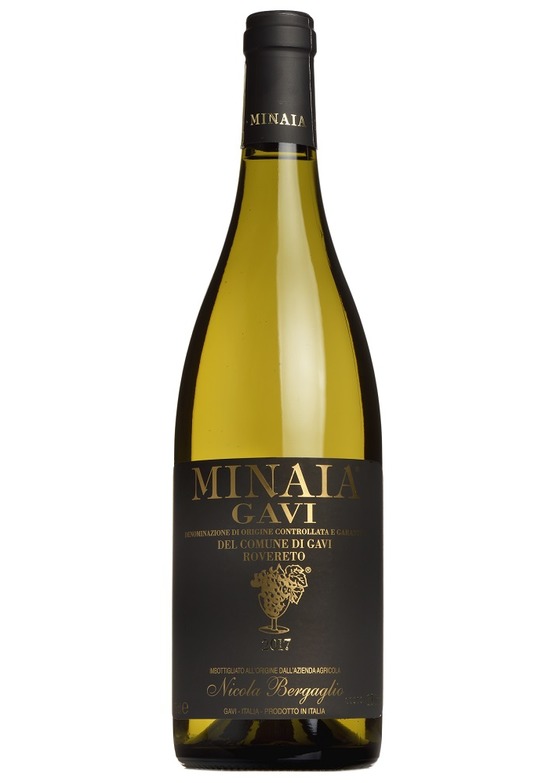 Gavi di Gavi, La Minaia, 2018
I have just tasted the new 2018 vintage of this lovely wine from the Piedmont. It is delicious. Nicola Bergaglio's la Minaia Gavi di Gavi was recommended to me as the best Gavi there is by very knowledgeable Italian friends at Borgo Pignano, the glorious villa and estate outside Volterra. They were right and that is why this is the only Gavi on our list.
This fresh and elegant wine is made from the lovely cortese grape of the Piedmont, home of many of Italy's very finest wines.
Details
Details
Cortese based wines have been produced around the city of Gavi since the 17th Century. Today the area can be broadly divided into two quality categories—Gavi and the more distinguished Gavi di Gavi DOCG. The latter is obliged to meet stricter quality controls and comes from the vineyards closest to the town.
"She also has a distinct weakness for Gavi di Gavi, honed during many years of sitting by sun-dappled pools on holiday in Italy. She heartily approved of the 2017 Nicola Bergaglio, 'La Minaia' Gavi di Gavi and I lapped it up too (what little she left). Made from 100 per cent Cortese in the heart of Piedmont, it's stainless-steel fermented for freshness and spends plenty of time in bottle before release. It's aromatic and peachy with mouth-filling fresh fruit and a long, silky finish." Jonathan Ray, The Spectator
"Fresh hints of citrus fruit, hawthorn followed by sea and cliff aromas. Pulp and spirited to the palate, the length demonstrates incisiveness. Pronounced flavour and juicy drink. Drink 2017-2023" Decanter Magazine, February 2018 "Tre Bicchieri (3 glasses) 2016 – Winner - 2015 vintage.
"Tre Bicchieri is the most coveted award for an Italian wine. This is the highest rating that can be given to a wine as part of "Vini d'Italia" guide book." Gambero Rosso
Reviews
There are currently no reviews for this product.
Be the first to write a review.