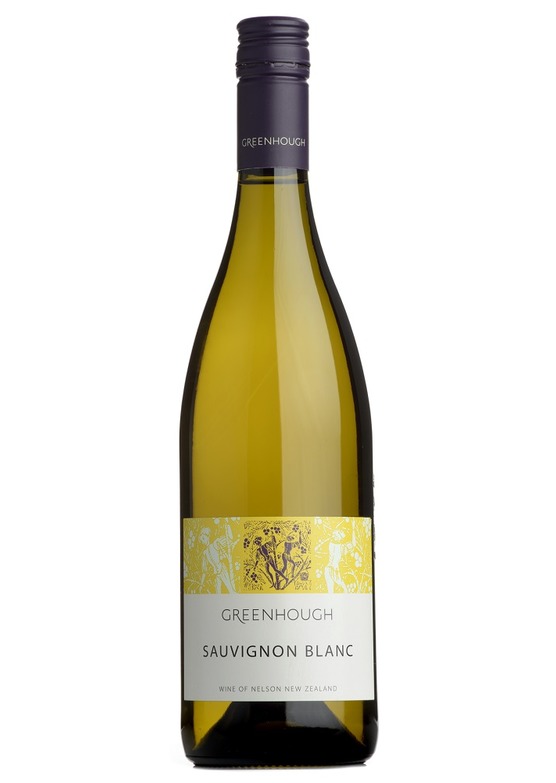 Greenhough Sauvignon Blanc, Nelson, New Zealand 2018
A classic and very superior organic sauvignon blanc from a top-rated vineyard in Nelson, just to the north-west of Marlborough. This is far removed from your usual New Zealand Sauvignon Blanc and closer in style to the best and much higher-priced wines from Sancerre and Pouilly-Fumé. For all of you who like really good, soft and sophisticated sauvignon blanc that goes well with seafood and shellfish, this is just about perfect.
Tasting note: A fine sauvignon with citrus , melon and passion fruit flavours that blend perfectly together. A wine of exceptional class and very well made. Drinking really well now with a good few years ahead of it. Delicious.
Details
Details
In late 1990, a young couple left Auckland behind for a rural village in Nelson, encouragingly named Hope. Swapping city for country life, Andrew Greenhough and Jenny Wheeler took on a four-hectare property, determined to create something of their own. The original vineyard was established in the 1970s by a pioneer amateur winemaker, planted with Cabernet Sauvignon, Gewürztraminer, Müller-Thurgau and Riesling. More than a quarter of a century later, the 4-hectare adventure has expanded to 13 hectares; the Müller-Thurgau is long gone and the vineyards are now certified organic; the majority of their wines are not fined, making them vegan friendly.
Reviews
There are currently no reviews for this product.
Be the first to write a review.