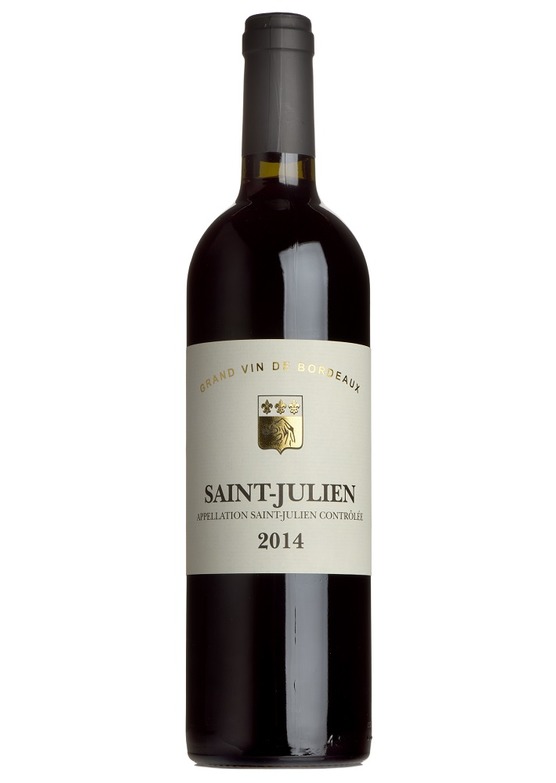 Saint-Julien 2014
Our declassified Saint-Julien 2014 is drinking beautifully now as it is 'growing up' from being young to youthful maturity. The wine hails from the back-cellar-door of one of Saint-Julien's super second châteaux overlooking the tidal reaches of the Gironde river. The Château grand vin under their main label is a beacon of the very finest clarets and I'm pleased that through our contacts on the ground in Bordeaux we are able to secure this declassified wine for our customers.
Tasting note: Rich, powerful and bursting with red and black fruits, this is a remarkably complex Claret for the price. The concentration of the palate is underpinned by a streak of minerality alongside notes of cedar and leather. A perfectly balanced masterpiece, pair superbly with roast beef. Real class here and for another 7-10 years.
Details
Details
Situated on the left bank, Saint-Julien is the smallest of the 4 most famous Haut-Médoc appellations. Despite this it boasts five superb second growths (most famously Ducru Beaucaillou, Léoville-Las-Cases and Léoville Barton), two really excellent third growths and four very good fourth growths. As Jancis Robinson says: "Saint-Julien is the commune for wine connoisseurs who seek subtlety, balance and tradition in their red Bordeaux."
Co-founder of FVD, Esme Johnson, owned Château de Sours for many years so no doubt it's his connection that let the company source remarkable 'de-classified' wines from top classed growth properties in Bordeaux. In this case it doesn't take a mastermind to work out who made the wine, and it is from a top vintage (where the Grand Vin is selling at £290 per bottle). It is much the same and just as good as when I last tasted it several months ago: plush with cassis and ripe black plum, plenty of perfume and cedar. The framework of tannin and acidity really does show breeding, and the depth of fruit is both elegant and creamily ripe. And it has a few more years cellaring potential. 91/100."
"I reckon the 2010 Saint-Julien, from one of the commune's 'Super Seconds', noted for its well draining, beautiful pebbles, is about as good a Claret as you can get for less than twenty quid (the Grand Vin sells for around £165). It's traditional red bordeaux: concentrated and intense with dark, dark fruit, whiffs of cedar and cigar and a classic firm finish." - Jonathan Ray, The Spectator
"For those looking for that quintessential Bordeaux character of blackcurrant, cedar, empty cigar box and rich, rounded fruit, Saint-Julien is an appellation worth combing for undiscovered gems. This declassified wine, from one of the appellation's big names is a case in point. It simply oozes rich, ripe dark fruit. The palate is fresh, with a cool, pure acidity which means it is a joy to taste underlying the greatness of this vintage." - Will Lyons
"Textbook Claret from a great estate in a great vintage. Drink now, or any time over the next eight years if you have somewhere cool, dark and tranquil to lay it down. Better with beef or lamb than with goose or turkey." - Joanna Simon
Reviews
There are currently no reviews for this product.
Be the first to write a review.