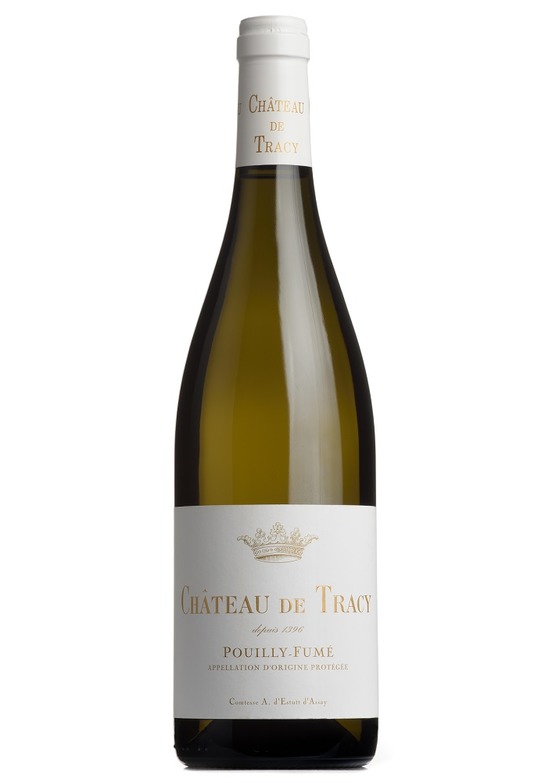 Pouilly-Fumé, Château de Tracy 2020
Pouilly-sur-Loire, where we find Pouilly-Fumé, has always been the source of the purest and finest expressions of sauvignon blanc around, and this example, from one of Frances most prestigious and historic estates takes things to another level. This is one of the most famous and finest wines around, and highly recommended. This is the wine and region that has provided the inspiration for much of the New World sauvignon.
The Château de Tracy is a legendary estate, dating from the 14th century, which demonstrates, in a world where fine white wine sometimes seems to begin and end with chardonnay, shows us what sauvignon can really do
Made from older vines, in vineyards of impeccable pedigree, with top-class winemaking, Tracys Pouilly-Fumé takes the expressive, verdant apple fruit, and fresh-mown summer grass, and enhances it immeasurably with a flinty, smoky allure, richness and saline, mineral intensity (the suffix Fumé comes from the subtle smokiness here). A very fine wine indeed.
"Sancerres rival for the greatest producer of Loire sauvignon blanc is Pouilly-Fumé. Beginners in wine are often told that the way to distinguish Pouilly from Sancerre is to look for the distinctive whiff of gun flint a smoky smell like someones just let off a cap gun. Ive never been entirely convinced by this: from time to time I do pick up smoky notes in Pouilly-Fumé, but no more often than I do in other Loire (or indeed, global) sauvignon blancs. Mostly the big differences between the wines of Sancerre and Pouilly-Fumé seem to come down more to winemaking style and the precise patch of vineyard the producer is working with. Ive never reliably been able to tell them apart. What I do know, however, is that the sauvignon blanc of Château de Tracy is among my favourites in Pouilly-Fumé, the Loire, the world a wine of evanescent, verdant, spirit-lifting charm." (April, 2020)
The Full Review from David Williams, The Observer (on previous vintage):

"The best Sauvignon Blanc I've drunk in recoverable and trustworthy memory." (Previous vintage)
Andrew Jefford's Review, Decanter
There are currently no reviews for this product.
Be the first to write a review.