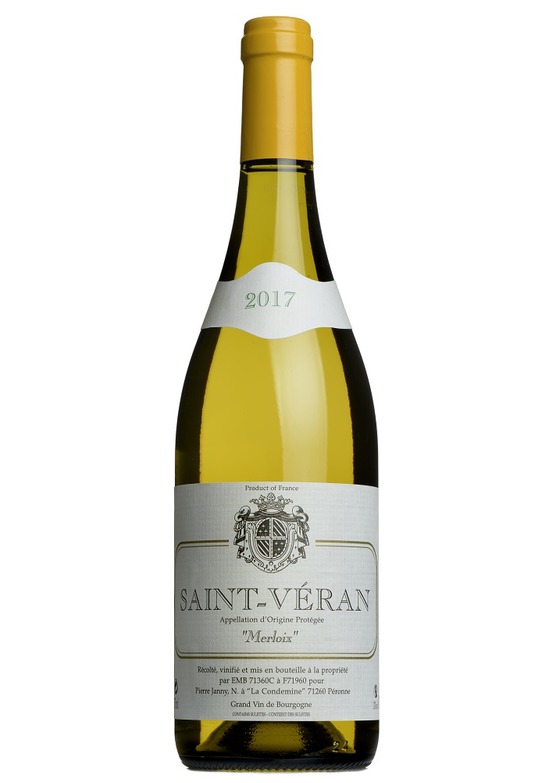 Saint-Véran, 'Merloix', Pierre Janny 2017
The Janny's Saint-Véran was one of the very first wines I had sent to me when we were planning FromVineyardsDirect twelve years ago.

I had spotted it in the Guide Hachette des Vins of that year where it had 3 stars, and remembering Auberon Waugh's advice that Saint-Véran was great white burgundy on the cheap and to be pursued at once, I called the Jannys. When it arrived, and we had tasted it, I still remember the exhilaration of thinking if we can find and offer wines of this quality, setting up this company in a crowded market place is worthwhile.
This is first-class, wonderful, creamy and rich white Burgundy to be drunk lightly chilled as an aperitif or with pretty much any food.

Pierre Janny has won countless awards and wine critic Jonathan Ray describes this wine as "a cracker and shows what great value the wines of Saint-Véran can be."
I'm a massive fan of this chardonnay and this wine was drunk with real pleasure. Not he creamiest St Veran I've had but still equally delicious!