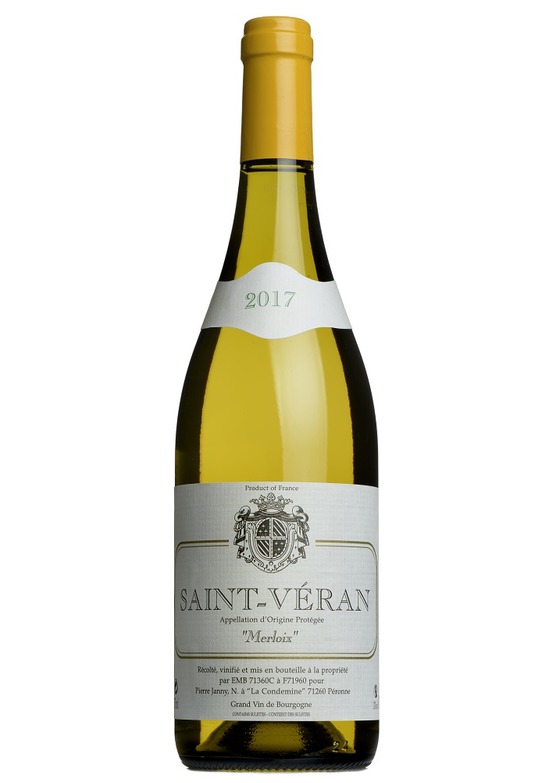 Saint-Véran, 'Merloix', Pierre Janny 2017
The Jannys' Saint-Véran was one of the very first wines I had sent to me in Argyll to taste when we were planning FromVineyardsDirect.com more than 10 years ago.

I had spotted it in the Guide Hachette des Vins of that year, and remembering Auberon Waugh's advice that Saint-Véran was "great white Burgundy on the cheap" and always to be pursued, I called the Jannys straightaway and have since visited them countless times in Burgundy.
This is first-class, wonderful, creamy and rich white Burgundy to be drunk lightly chilled with pretty much any food.
Pierre Janny has won countless awards and wine critic Jonathan Ray describes this wine as "a cracker and shows what great value the wines of Saint-Véran can be."
We have 50 cases of this wine available for delivery from w/c 17th February.
Details
Details
Tasting note:
Delicate fragrance of peach and pear, acacia and honeysuckle, all enhanced by citrus scents. The palate is lively and fruity and the youthful aromas become more complex during ripening. This wine is delightful as an aperitif and pairs perfectly with fish in sauce, seafood or soft cheeses.
Reviews
There are currently no reviews for this product.
Be the first to write a review.