Christmas Wine List Suggested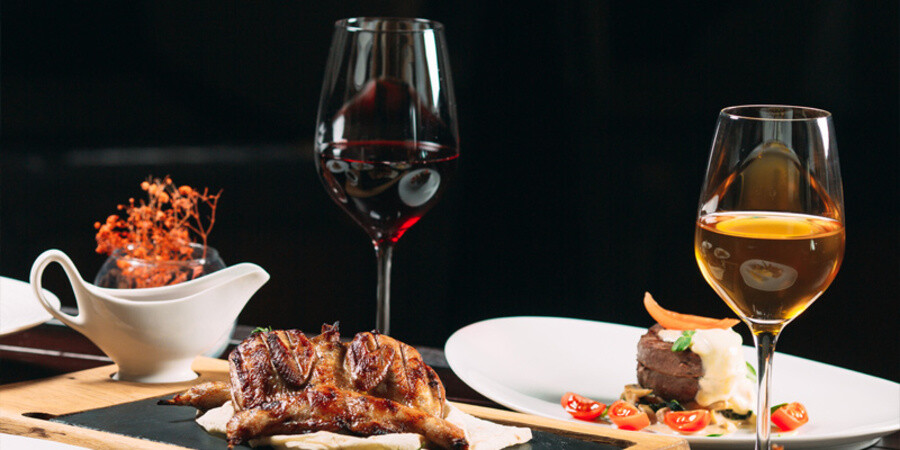 With Christmas less than two weeks away, we put our heads together to pick out three of our favourite clarets and white burgundies to go into this, our Festive Mixed Case. We thought a little discount action to encourage your action was not a bad idea either. View the mixed case here.
Champagne: you cannot have too much champagne. It's our general rule, and one made ever more rigid over the holiday season. So, we say your first step to full compliance should be made at Champagne Michel Guilleminot, single-grower-fizz-producer extraordinaire, and undoubtedly our favourite house. All pinot noir. Try a six-bottle case.
The Clarets - Esme's Selection
Château de Clotte, Castillon 2016
The Côtes de Castillon is in my favourite haunt for seeking our affordable bargains in Bordeaux. Château de Clotte from the exceptional 2016 vintage is one of those.
Vintage Claret 2020
Made in only the best vintages and blended for us by Jonathan Maltus, the first Englishman to be awarded 100 points by Robert Parker. It's full bodied and very fresh, with good structure and soft tannins and everything in balance.
Ronan By Clinet, Bordeaux 2016
From the excellent 2016 vintage this is a very generous claret with bags of jammy lip-smacking merlot fruit.
The White Burgundies - David's Selection
Viré-Clessé 'Quintaine', Cave de Viré 2020
Our latest addition Cave de Viré's Viré-Clessé has all the flavour of a much loftier priced Côte d'Or burgundy, and exudes character and class.
Montagny 1er Cru, Domaine des Vignes Bleues 2020
This boutique vineyard has made a very rich, smooth and creamy Montagny with a long, persistent finish. A good example of why Burgundy makes the best chardonnay in the world even from a minor appellation and at this price level.
Saint-Véran, Domaine Gonon 2021
Gonon's Saint-Véran has delicate floral aromas and a hint of peach, pear and honeysuckle. Oak barrels have been put to one side, instead the use of stainless steel has been favoured to preserve the delicate fruit character. Extended aging on the lees result in a slightly softer, more rounded mouth feel.