Three whites I picked for this summer - by David Campbell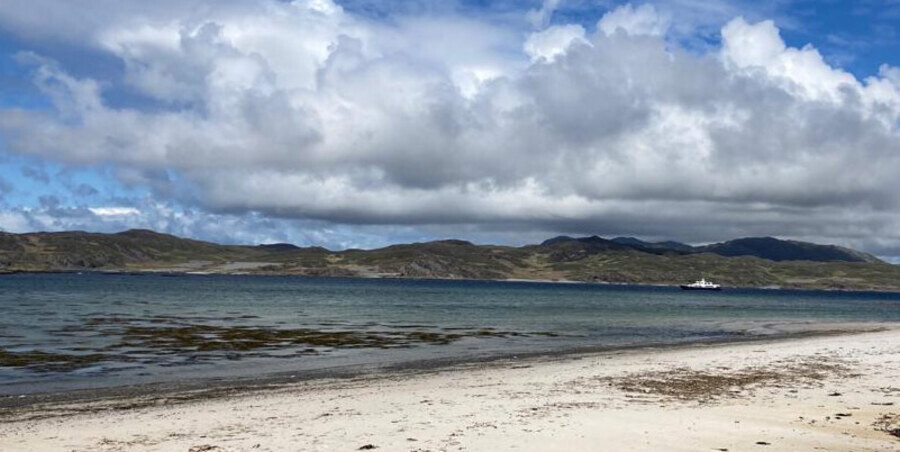 West coast highland summers mean lots of picnics on islands and swimming, cockles, langoustines, oysters, crabs, and fish of all kinds. Three whites, all very agreeably priced, we are drinking with gusto and great pleasure. A lovely white Rhône, a Picpoul perfect with shellfish and my favourite Albariño.
Rive Droite, Rive Gauche 2020
White Rhônes are a relatively new but increasing enthusiasm of mine, not needing the bottle age of good white Burgundies and of course, they are far more affordable. This wine of Denis Deschamps is made primarily with the glorious viognier grape - whose highest expression Condrieu costs more than £35 - blended with the very old bourboulenc grape that may have originated in ancient Greece and is an important constituent of white Châteauneuf-du-pape. Simply delicious.
Racine Picpoul de Pinet 2021
Picpoul de Pinet Bruno Lafon and François Chamboissiers Picpoul delivers exactly what you want in a dry white, lashings of fresh acidity, soft ripe citrussy flavour and enough body to compliment most summer fare, in particular fish and seafood dishes for which it first became famous.
Abadia do Seixo Albariño 2020
Bodega Pazo de Villarei makes this fabulous wine from albariño grapes grown at high altitude on 20 year old vines. The resulting diurnal range of temperatures between day and night both maximise the flavour and lock in the freshness. There's a superb citrus zing to this wine, but also a nice weight to coat the palette and a perfumed aroma to delight the senses. If you're like me and rather in need for a bit of sun, a glass or two of this will soon transport you to brighter, warmer place.
- David Campbell, Founder of FromVineyardsDirect