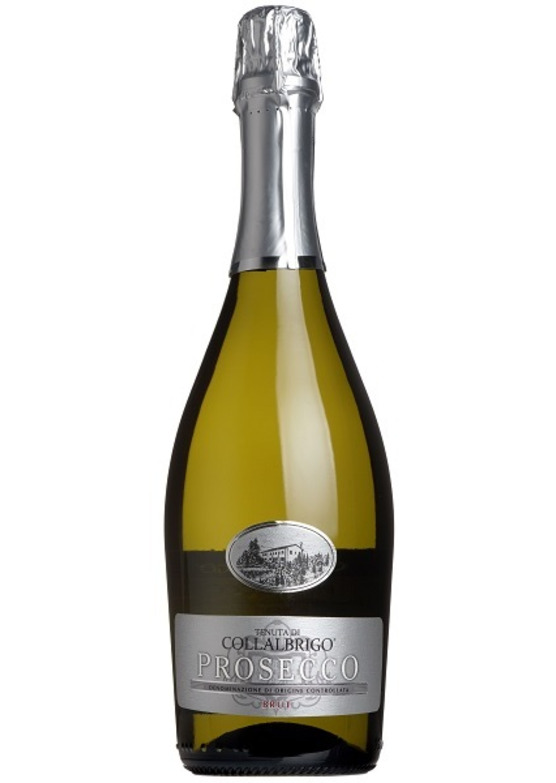 Prosecco DOC Brut, Tenuta di Collalbrigo
We cannot yet go to Venice, glorious as the Serenissima will now be with no tourists whatever, February the season of the carnival, snow on the not very distant Alps. But we can dream of being there and open a bottle of Collalbrigio Prosecco, the fine dry Venetian prosecco that the Ciprianis serve in their great restaurant on Torcello, that they drink at home, and which they recommended to me for FromVineyardsDirect many years ago.
This prosecco was reviewed by The Spectator wine critic Jonathan Ray, who has written "This is as good a Prosecco as I can remember." It is exceptional value and ideal for drinking on its own or perfect with cheese and cured meats.
How does the wine taste?
Bright, small bubbles with a fresh, invigorating nose with hints of apple. Well balanced with good acidity. Refreshing and thoroughly drinkable.

What do the critics say?
"This is as good a Prosecco as I can remember and the first I've recommended here. Zesty, appley, lemony and exhilaratingly refreshing, it has plenty of body and a crisp, clean, dry finish. A great aperitif, its also an essential part of a fine Bellini or Sbagliato."
Jonathan Ray, The Spectator

"Prosecco is in vogue: most of it is pretty forgettable but Collalbrigo Prosecco Brut NV, for instance, offers crisp, lemony fruit with some breadth."
Andrew Neather, Evening Standard
There are currently no reviews for this product.
Be the first to write a review.