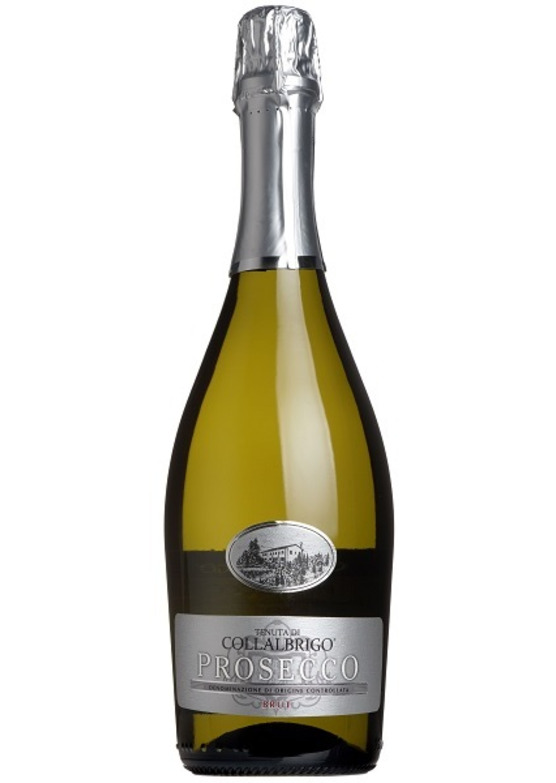 Prosecco DOC Brut, Tenuta di Collalbrigo
Collalbrigo is a small 4th generation family estate in the Conegliano hills, just north of Venice, in a village that has made wine since 1276. They have recently been promoted to a rive, a grand cru of prosecco. It is served by the Cipriani family of Harrys Bar fame in their restaurant in Venice, and this is what they drink at home. A delicious dry prosecco (most are too sweet and a great disappointment, when not drunk in Italy) and only 11.5%.
How does the wine taste?
Bright, small bubbles with a fresh, invigorating nose with hints of apple. Well balanced with good acidity. Refreshing and thoroughly drinkable.

What do the critics say?
"This is as good a Prosecco as I can remember and the first I've recommended here. Zesty, appley, lemony and exhilaratingly refreshing, it has plenty of body and a crisp, clean, dry finish. A great aperitif, its also an essential part of a fine Bellini or Sbagliato."
Jonathan Ray, The Spectator

"Prosecco is in vogue: most of it is pretty forgettable but Collalbrigo Prosecco Brut NV, for instance, offers crisp, lemony fruit with some breadth."
Andrew Neather, Evening Standard

"One of the best sparklers I've tasted this is delicately dry, full-flavoured, and a joy to drink on its own. It was discovered by the Cipriani family who serve it at their Locanda Cipriani on Torcello. It is, frankly, of Champagne quality at half the price."
Simon Hoggart, The Spectator
There are currently no reviews for this product.
Be the first to write a review.