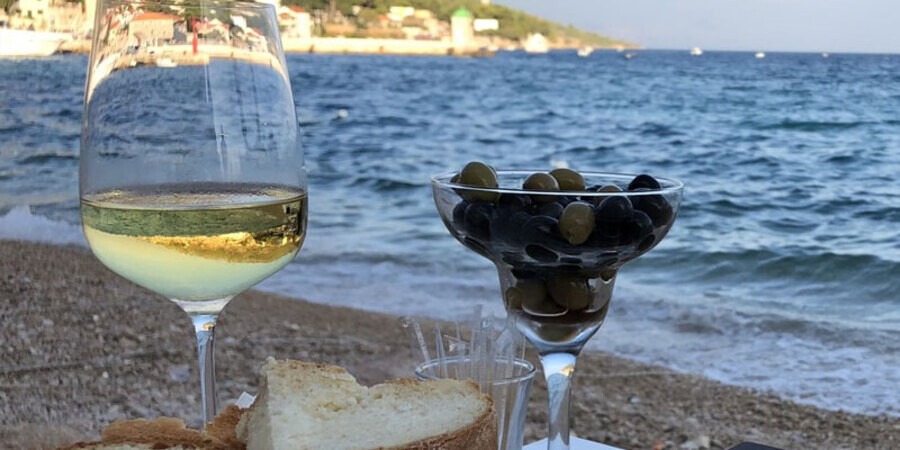 Crisp, fresh dry white wine is what we all want to drink now. The weather forecast for this week is really sunny and above 27 degrees - here are three of my favourites from Spain, Italy and France.

Château Bauduc Sauvignon Blanc 2021 - Rick Stein's house wine for the last 20 years, and mine! Need I say more? For the price, the best sauvignon blanc on the market. Our legions of customers who buy it agree with me.

Bodega Pazo de Villarei makes this fabulous wine from 20-year-old albariño vines grown at high altitude. The growing conditions at such altitude include very warm days and cool nights which maximise the flavour whilst locking in freshness. There's an especially vibrant citrus zing to this 2022 vintage, along with a nice weight to coat the palate, and perfumed aroma to delight the senses.

This very lovely, elegant, aromatic Gavi di Gavi is made from the cortese grape, native of the Piedmont, home of Italy's finest wines and food, dating from the 17th century. A refreshing change from sauvignon blanc or chardonnay. Nicola Bergaglio's 'La Minaia' Gavi di Gavi was recommended to us as the best Gavi there is by very knowledgeable Italian friends at Borgo Pignano, the glorious villa and estate outside Volterra. They were right and that is why this is the only Gavi on our list. It did not surprise us that a recent vintage of this wine was awarded the highest accolade in the Vini d'Italia magazine.
These white wines can also be found in our Summer Whites Mixed Case.
Esme Johnstone, Co-founder of FromVineyardsDirect