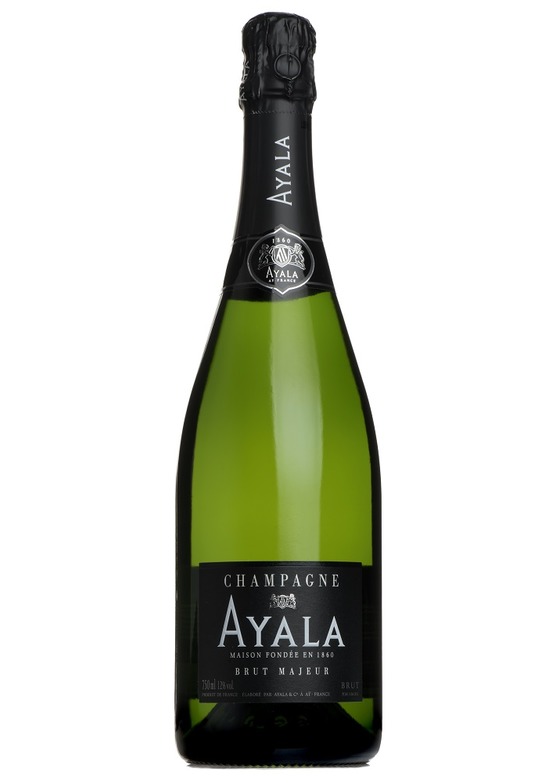 Brut Majeur, Champagne Ayala
Founding his champagne house at Aÿ in 1860, Fernand Ayala launched what he called his dry champagne in 1865. It quickly became all the rage in fin de siècle France and was hugely popular in Edwardian Britain, with a royal warrant in 1908 and was the favourite champagne of that gourmet and lover of all the finer things of life, as well as the creator of the Entente Cordiale, King Edward VII.
Though little in evidence in recent years, it has always had a faithful following which has included me for many decades; it was bought in 2005 by the family owned Bollinger.
Bone dry and with a large portion of chardonnay, balanced with pinot noir and pinot meunier, this is a really lovely champagne
- David Campbell (Founder of FromVineyardsDirect)
How does the wine taste?
Sister to Bollinger, the Ayala Brut Majeur is a wonderfully dry and elegant champagne. Delicately aromatic with citrus, blossom and white peach notes alongside honeysuckle. The palate is fresh with apple and peach fruit, notes of hazelnut and a long, persistent finish.
From the press
"Ayala is a stunning, small Champagne House and it is owned by Bollinger and this makes it a big player with an under the radar label. I have followed this house very closely for more than twenty years and if you like rich, brooding, commanding Champagnes with serious depth coupled with delightful freshness on the finish, this is a brilliant wine."
Matthew Jukes, The Daily Mail, 19th June 2021
"When it comes to price Ayala punches well above its weight. This combines toasty, bready, oaky aromatics with a crisp, bright character."
Will Lyons, The Sunday Times, 3th June 2021
Grape:
/
Pinot Noir
/
Pinot Meunier
/
Chardonnay
Beautifully balanced, dry and fruity, this champagne really shows its pedigree. Excellent value.
Lime-lex fruity initial pallet with rich biscuity under pinning. Great value.