Best Temperatures for Serving White Wines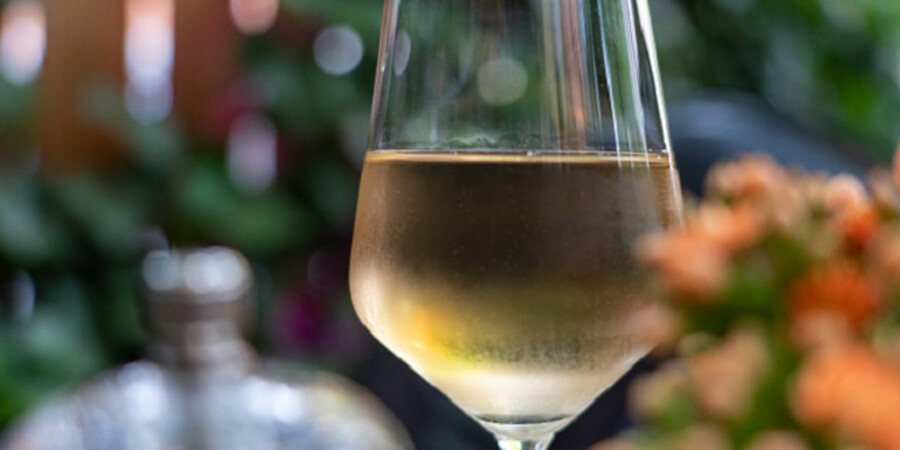 Although it's generally accepted that white wines are best enjoyed when served chilled, a question still arises over whether certain whites are better suited to more specific serving temperatures and if so, what are they? Moreover, how is a white wine affected when served beyond these more specific temperatures i.e. when one over or under chilled? Read our guide for some sound advice on the best temperatures for serving white wines.
What's the Best Temperature to Serve a White Wine at?

The perfect temperature for white wine generally falls between 6-13°C. Of course, this depends more specifically on the style of wine you are serving. Body and weight will be the main determining factors here. Lighter, crisper, more vibrant wines such as a fresh riesling or pinot grigio are ideally served chilled between 7 and 10°C. Cooler temperatures as these emphasise the texture and acidity in a wine, making for a more refreshing drinking experience. By contrast, mature and/or fuller-bodied whites tend to have greater complexity on the palate which can be compromised if not altogether lost by over-chilling. Chardonnay and viognier are in both cases prime examples, and better served at a slightly less cool temperature (10 to 13°C) than when fully chilled. Doing so preserves the complexity of their flavour profiles along with the vibrancy and freshness good acidity provides. Ideal serving temperatures will also vary depending on whether or not the wine has been oaked. Generally speaking, creamy, spicier oaked white wines should be served at the slighter end of the chilling scale.
But how can you tell when a wine has been oaked?
Buttery, toasty, bready, spicy nuances on the nose and palate will indicate the likelihood of the wine having spent time on oak, whereas purer, fruitier aromas - pear, grapefruit, citrus/zest, apple, mango, pineapple etc. - will suggest a minimal use of oak or none at all. As for sparkling wines, these are best enjoyed well chilled, since cooler serving temperatures accentuate brightness and effervescence. Between 6-10°C is the optimal serving temperature for champagne, cava or prosecco.
White Wine Serving Temperature Guide
Here's a basic guide to the ideal temperatures different white wine styles should be served at, as well as some ideal food-pairing options to go along: A classic dry riesling such as our Riesling 'Cuvée René Dopff', will be at its best when served at 8°C and paired with roasted pork, aromatic duck or fragrant Thai green curry. Similarly, a more complex sauvignon blanc such as our Pouilly-Fumé, Domaine Des Fines Caillottes should be served at this temperature for getting the most out of lobster, prawns and scallops. Should you'd prefer a slightly off-dry, medium-bodied white, our excellent pinot gris - Pinot Gris Reserve Personnelle - is a fantastic choice to serve with roasted chicken, pork tenderloin or quiche. Serve just a touch less cool at 9-10°C. For an unoaked chardonnay, we'd recommend the Domain Gonon Saint-Véran, here revealing its full flavour profile when served at about 10°C. Sushi, lobster, of prawns positively shine when it's alongside. Viognier is also best when served at a similar temperature. Our Rive Droite Rive Gauche 2020 is an excellent option that will go well with rich poached salmon or roasted chicken. On the other hand, oaked whites like one of our favourites - again from Domaine Gonon - Pouilly-Fuissé 'Vieilles Vignes', should be served slightly warmer, closer to 12-13°C. Here you want stronger flavours: grilled or roasted chicken, pork dishes, stronger cheeses. Sparkling wines are chilled, of course, where Champagne Guilleminot's Brut Cuveé is ideal at 7-8°C with oysters, shellfish and goat's cheeses. Similarly, for maximum Prosecco refreshment, chill to a crisp 6°C, then serve with canapes, fresh summer salads, or light pasta dishes.
Can a white wine be over-chilled?
As we've said. If left to chill for too long, a wine can potentially become too 'sharp-edged'; when floral, spice and fruit flavours become muted – or fully masked, even. When all that is revealed is a white wine's level of acidity, thus fully compromising a wine's key components. We would go so far as to say that over-chilling wine is wasting it, and ever more so the more expensive that wine is. Therefore, the safer rule-of-thumb to adopt would be to underchill your white wines. In wine, flavour is always better than no flavour.
How Long to Chill White Wines For
It's best to let white wine chill gradually. Twenty-two minutes in the fridge should suffice so that the bottle is cool to the touch and not cold. If you're needing to get your Macon to the ideal 11°C for example, twenty minutes in the fridge should do. But if you're after a more refreshing pinot grigio aperitif or a white bordeaux blend, go thirty. For a sparkling brut or prosecco, forty minutes should be a sufficient time to bring it to the perfect crisp 6-7°C. Short stints in the freezer should be a last resort and only when in a hurry.
Discover our Fine White Wines Explore our specially curated selection of superb white wines from France, Italy and Spain, and choose from hand-picked cuvées made with dedication and passion by small artisan winemakers. All wines are imported directly from growers and delivered straight to your door. From the classic sauvignon blanc to the lusciously sweet sémillon, we offer truly expressive whites at very competitive prices. Better still, go for a couple of our mixed wine cases as a comprehensive and convenient introduction to the delights you can enjoy at FromVineyardsDirect.